عربي
Fre
Рус
Eng
Հայ
Sign in Time in Yerevan: 11:07:36, 12 June Home
Armenian President visits Russian Embassy
11:37, 11 June, 2021
YEREVAN, JUNE 11, ARMENPRESS. President of Armenia Armen Sarkissian visited the Embassy of Russia in Yerevan on the eve of the national holiday of Russia – the Russia Day, the Presidential Office told Armenpress.
President Sarkissian congratulated Ambassador Sergei Kopyrkin, the Embassy staff and the Russian people on the state holiday.
The Armenian President and the Russian Ambassador also exchanged views on the bilateral cooperation agenda and the regional issues.
Editing and Translating by Aneta Harutyunyan
Print | Հայերեն | На русском | En Français | AMP Version
09:07, 11.26.2020
Expert says Russia would not tolerate Turkey's actions to populate NK territories with Syrians
17:17, 08.29.2020
Azerbaijan becoming hostage of Erdogan's aggressive regional aspirations – expert on Turkish studies
15:21, 05.24.2021
Interview with Francis Malige
14:12, 05.19.2021
Our aim is to be an attractive employer: Evolution's long-term plans for Armenia
09:00, 06.10.2021
Armenia election campaign: Day 4
09:00, 06.09.2021
Armenia election campaign: Day 3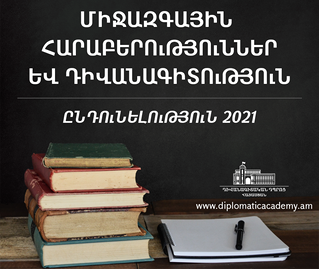 19:23, 06.08.2021
Viewed 1787 times Pashinyan ready to exchange his son with POWs kept in Azerbaijan
12:56, 06.05.2021
Viewed 1692 times Azerbaijan's attempts to carry out fortification works in territory of Armenia prevented – Defense Ministry
11:43, 06.08.2021
Viewed 1544 times Armenia to receive 51 fully equipped ambulances from Japan
19:50, 06.10.2021
Viewed 1221 times Shootout on Armenia-Azerbaijan border – Armenian side suffers no casualties
14:40, 06.08.2021
Viewed 1138 times New York City Opera names Constantine Orbelian as Music Director and Principal Conductor