Hundreds of protesters brought streets to a standstill on the second day of the G7 summit in Cornwall.
Campaigners from Extinction Rebellion marched through Falmouth in one of the biggest demonstrations of the day.
And cleaner seas campaigners Surfers Against Sewage held a paddle-out protest at a Falmouth beach.
Devon and Cornwall Police has tweeted its thanks to demonstrators for keeping protests peaceful.
The G7 summit is taking place in Carbis Bay, near St Ives, with international media based 27 miles (43km) away in Falmouth.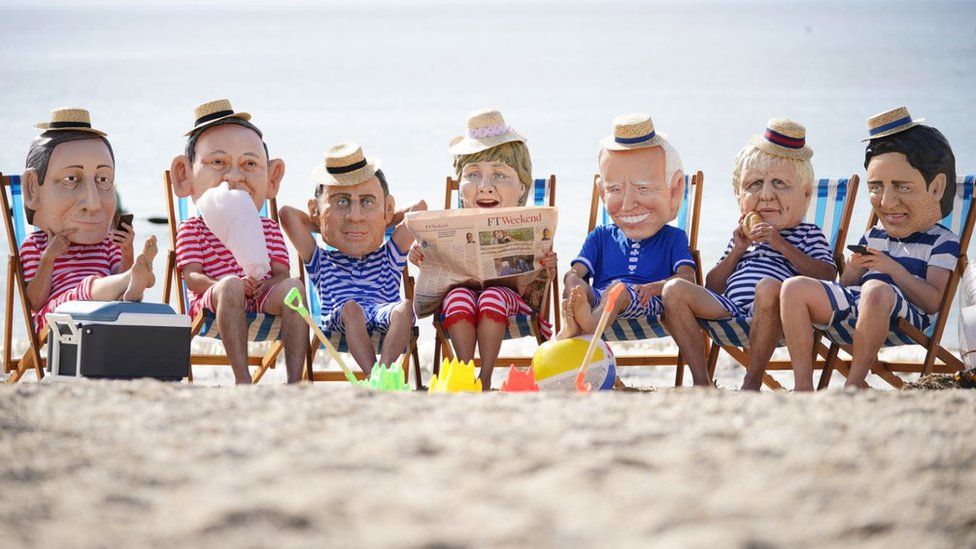 About 200 protesters paddled out into the bay from Gyllyngvase beach in Falmouth with banners declaring an "ocean and climate emergency".
A huge blow-up shark was anchored in the bay with the message: "Eat people not plastic."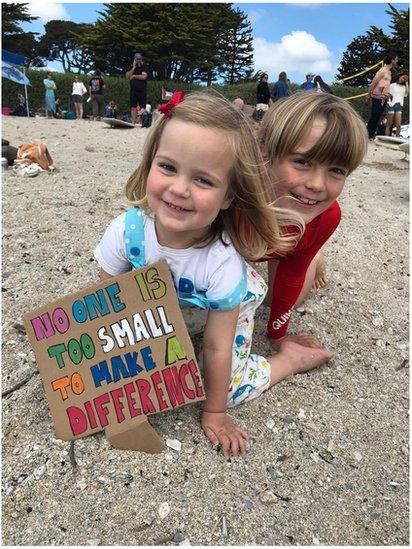 Marlene McKenna, who swam out to the gathering, said: "It's time the oceans are cleaned up, I hate swimming in sewage which can happen after heavy rain.
"We just need to make sure that all the nations are working together to put our environment front and centre right now."
Farrah, two, and her brother Grey, eight, had travelled from Bath with their mum with the message: "No-one is too small to make a difference."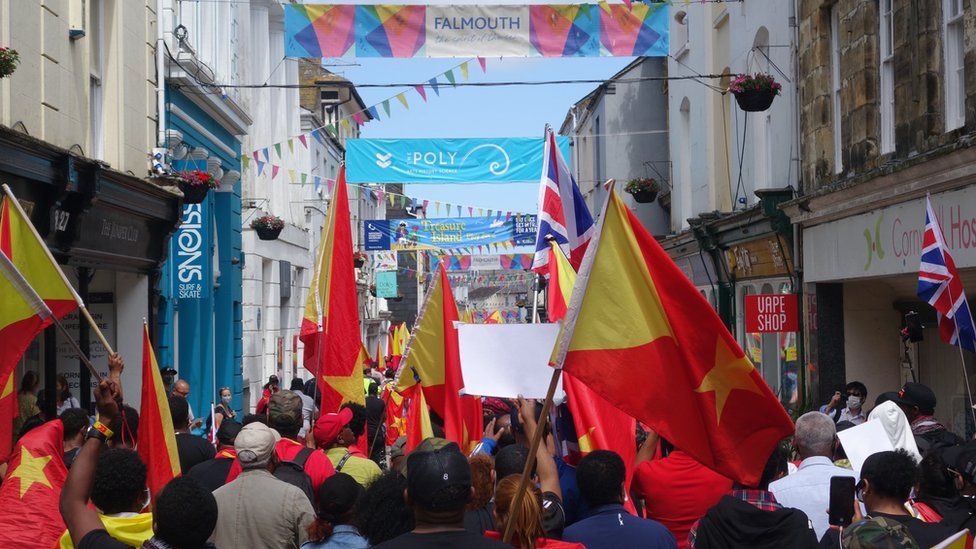 Behind the beach there was a van handing out free ice-creams stressing the need to vaccinate the whole world against Covid-19.
Oxfam campaigners at nearby Swanpool beach called for G7 countries to step up action on emissions and help vulnerable countries respond to climate change.
Several hundred people also marched through Falmouth against the Tigray humanitarianism crisis in Ethiopia.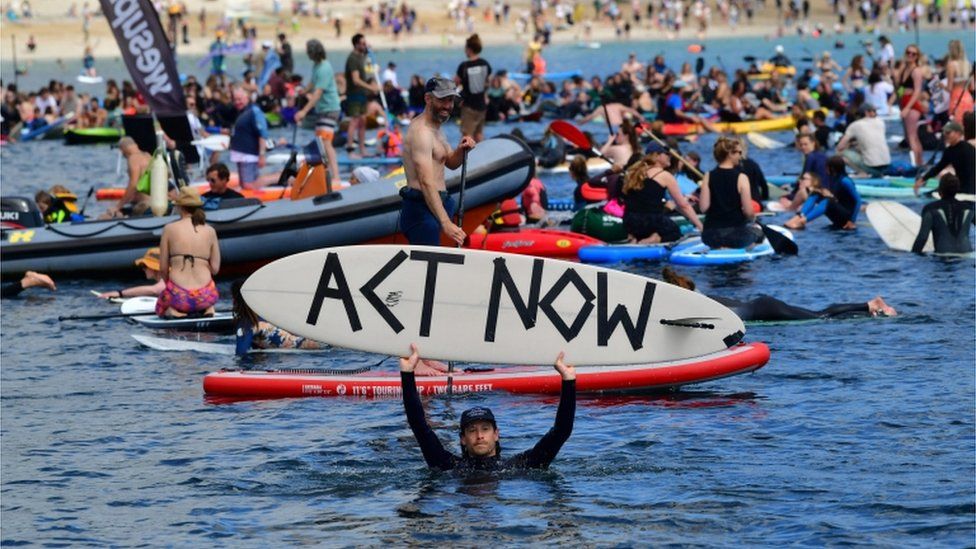 Ocean Rebellion set fire to a Viking-style on Friday night close to the St Ives hotel where G7 delegates are staying.
The words "As the seas die we die" were on the sail..
Ocean Rebellion said: "Marine plants produce more than 90% of our oxygen, so they, and not the Amazon rainforest, are the true lungs of our planet."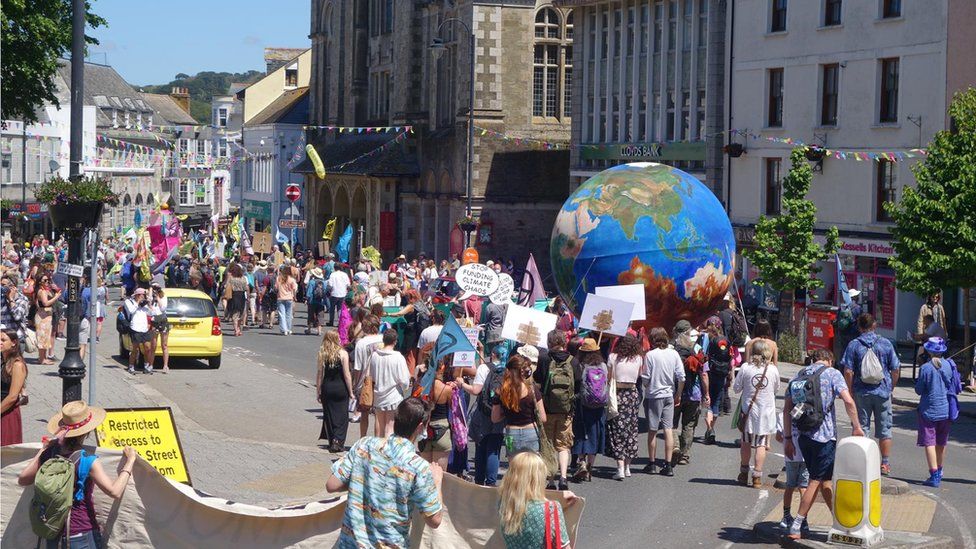 Observer professor Clare Saunders, an expert in environmental protests from the University of Exeter, said most demonstrations has been "friendly and open to all" with a "real community, festival-type atmosphere".
She also pointed out the "lack of public transport" in Cornwall had "helped create a sense of community between protesters".

Follow BBC News South West on Twitter, Facebook and Instagram. Send any story ideas to spotlight@bbc.co.uk
Related Topics
More on this story
Related Internet Links
The BBC is not responsible for the content of external sites.